Brother Color Label Printer VC-500W
Author: Jonathan Date Posted:17 September 2019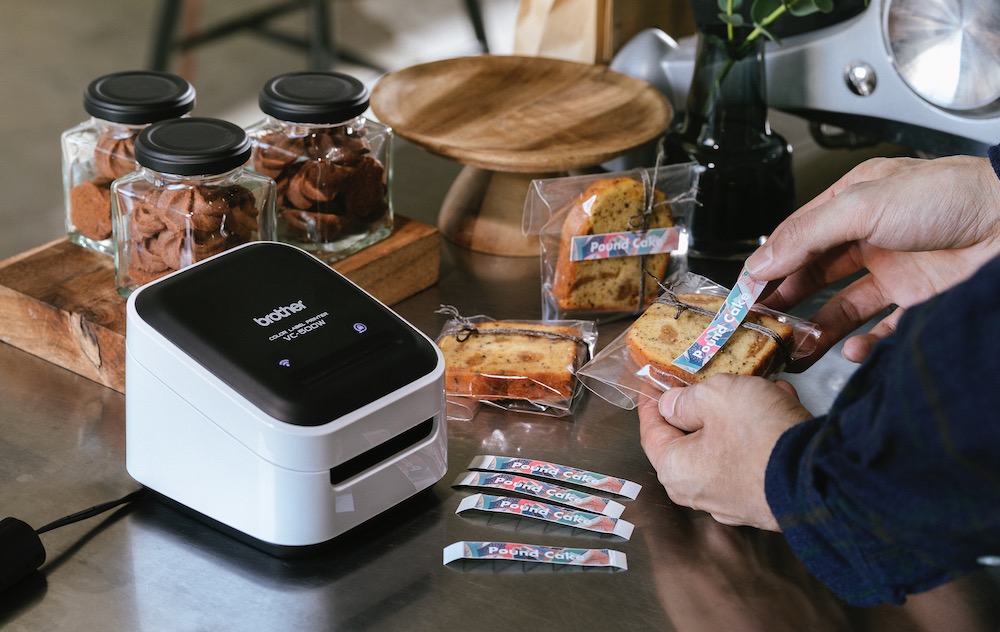 Launched in September 2019, the latest addition to Brother's label printer range brings colour thermal printing, the VC-500W, to small businesses for the first time.
Compared to Brother's previous label printer models such as the P-touch PT-P710BT and the PT-P300BT were limited to printing only one colour, depending on the tape selected, that was either black on yellow, black on white, black on gold, white on silver, and so on.
The Brother VC-500W uses the patented Zink thermal photo-printing technology, and allows full-colour printing on white tapes. How does the Brother VC-500W print in colour? Microscopic crystals are embedded in the tape and then heated to different temperatures and this process reveals all the different colours.
Setting it up is easy, the only physical connection is the power supply to the wall.
Interfaces: You can choose between connecting the Brother VC500W wirelessly to an existing Wi-Fi network, or even connecting a device directly to the printer via Wi-Fi. it can print from a phone or computer using the Free Brother Label App. There's also the option to connect the printer to your PC or Mac via USB.
Choosing Brother label printer that prints colour labels on a generic white roll, it will reduce the amount of wasted tape by printing multiple labels one after the other without ejecting the tape.
Popular applications include: Printing visitor badges that include a photo of the guest, custom food labelling for small-batch makers (bakers, craftspeople, etc) and other small businesses such as cafes. And then there is of course the everyday labels needed around the home or workplace for filing, labelling etc.
The VC-500W labels are supplied in 5 meter long rolls in five widths, namely: 9 mm, 12 mm, 19 mm, 25mm and 50mm . The VC-500W printer is supplied with one roll of 25mm tape and a cleaning cassette.
The Brother VC-500W tape is durable, after scratching it with a key it did not tear and there was little or no effect on the printed image. After attaching the label to a brochure, and the next day we were able to peel it off without any damage to either.
Brother also supplies free software with the printer: The Color Label Editor app is written for Android and iOS, and the P-Touch Editor software for Apple Mac and Windows PC.
CompuBox stocks this printer in Brisbane, Sydney, Melbourne and Perth, please call to check availability for warehouse pick ups.
Happy label printing!!
---
Leave a comment